10 YouTube Channels Linux Users Should Explore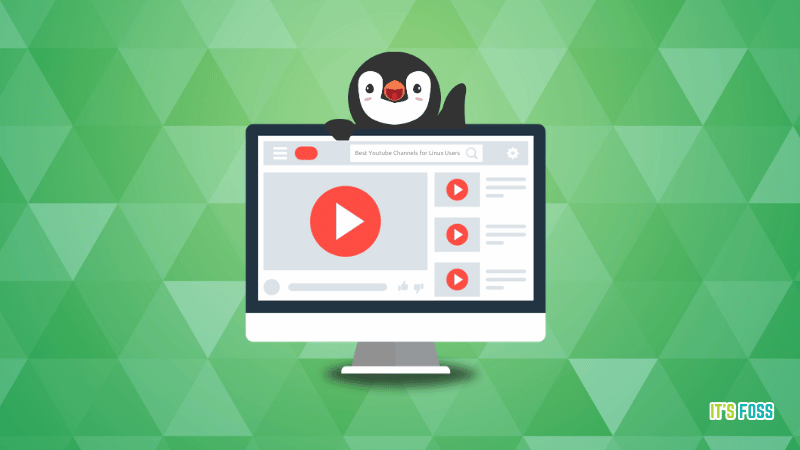 There is no stopping you if you want to learn Linux. You do not need to opt for a premium educational course or certification to start learning Linux.
There are loads of online resources to learn Linux from, including our website.
Occasionally, you just want to watch a video that tells you more about it, keeps you up-to-date with news, or entertains on topics related to Linux.
While we also publish videos on YouTube, we do not cover everything in video format — yet. Still you are more than welcome to follow It's FOSS YouTube channel.
So, here, I compile a list of YouTube channels for Linux that offer good content.
📋
This list in no particular order of ranking.
1. The Linux Cast
The Linux Cast is an impressive channel by Matthew Weber, a fellow content creator who uses Linux in his daily life.
You can expect a regular dose of Linux knowledge, and insights into selected developments in the Linux world. With this channel, you should feel right at home where Matthew discusses several interesting topics, adding his opinions and experiences to help you know better.
🌟
Subscribe to it if you want a daily dose of Linux content discussing distributions, customization, desktop environments, experiences on desktop distros, and some major news.
Suggested Read 📖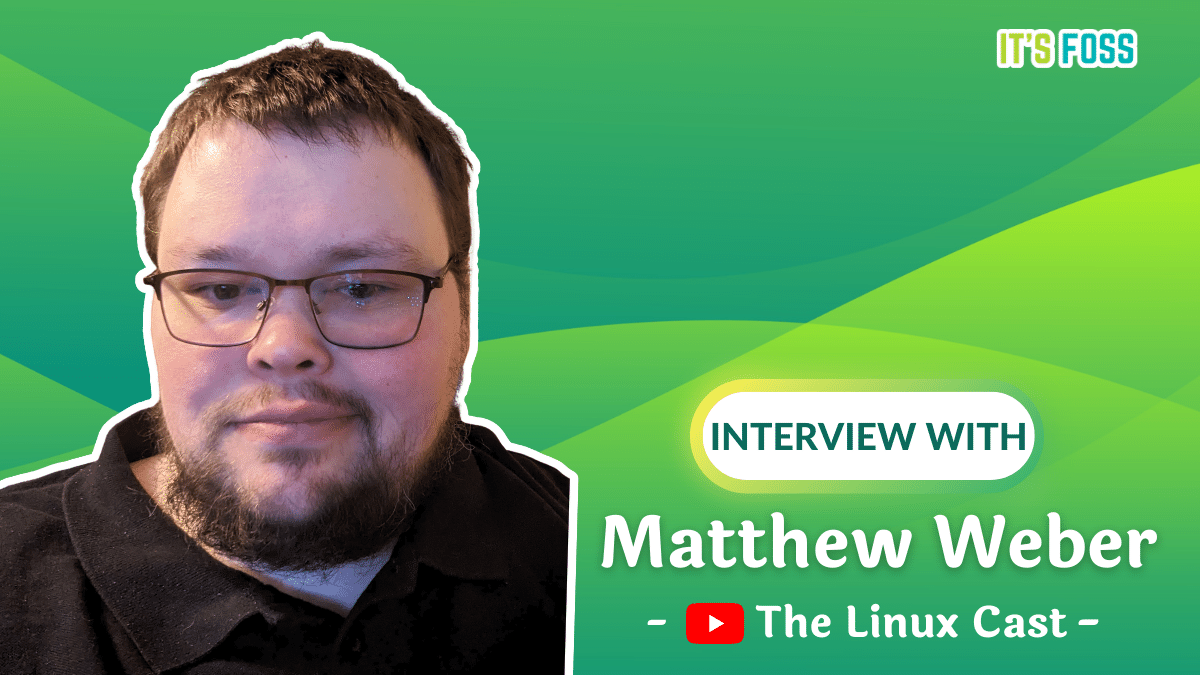 2. The Linux Experiment
The Linux Experiment is one of the most popular YouTube channels for Linux users, with Nick as the host.
He covers weekly news videos, shares his Linux-related experiences, recommends software, and some tips along the way. A desktop user will benefit from the content available on this YouTube channel, as it also features some distros and discussions revolving around them.
Occasionally, there are some deep dive explainers to help you understand some Linux-related jargon.
🌟
Subscribe for weekly news, software recommendations, tips, distributions, and some explainers.
3. Veronica Explains
Veronica is a system administrator who makes videos on Linux, and some other intriguing hardware/software.
Sometimes she discusses news related to Linux, providing you additional insights, and sometimes, dives into a command or some Linux-specific keywords.
Not every video is about Linux – but it is a pretty good channel to subscribe to.
🌟
Subscribe for insights on nifty Linux commands, major news discussions now and then, and some other interesting hardware/software.
4. DistroTube
DistroTube is a YouTube channel run by a Linux enthusiast, Derek Taylor.
You get a wide range of topics with his videos that include news, opinions, distributions, commands, and tutorials.
If you need more "technical" insights for all the things discussed on Linux, DistroTube can be a good channel to follow. His opinion videos on topics are always an interesting watch. While you do not get news updates here, he discusses some major news developments here and there.
🌟
Subscribe for technical tutorials, distribution walkthrough, learning commands in detail, listening to opinions, and some news discussions once in a while.
5. TechHut
TechHut by Brandon Hopkins does not claim to be a Linux-specific channel, but a big chunk of the videos are Linux-related.
You can find weekly news updates, distribution walkthrough, software suggestion, and tutorials based on his use-cases. Once in a while, he also shares opinions on a few developments in the Linux world.
In addition, you can expect videos about other hardware and software which may not be related to Linux.
🌟
Subscribe for weekly news, hardware guides/quick reviews, occasional distro walkthrough, and a range of things related to tech in general.
6. Chris Titus Tech
Chris Titus Tech is one of the most popular YouTube channels for Linux users.
While Chris focuses on Linux almost entirely (with some Windows tips), you can find some different hardware-related and tech content here and there.
You can watch occasional distro reviews, opinions on new Linux developments, some tips on Linux games, and desktop customization guides as well.
🌟
Subscribe for recommendations related to Linux, major news discussions, customization tips, and some desktop focused tutorials.
7. Nicco Loves Linux
Nicco is a KDE contributor and publishes videos for Linux users.
Not just limited to KDE-focused content, you can find him discussing the latest Linux development news, customization tips, and his experiences and opinions on trying out various things on Linux.
If you are a KDE user, you might love some early sneak peek of KDE Plasma desktop development progress through his videos.
🌟
Subscribe for news discussions, customization tips, software recommendations, and KDE-focused videos.
8. Gardiner Bryant
Gardiner Bryant is a must-follow YouTube channel for Linux gamers.
You can find him talking about the Steam Deck, games for Linux desktop, Linux game clients, software suggestions, and occasional tutorials on self-hosting as well.
Not just limited to games, he also discusses selected news related to the Linux world.
🌟
Subscribe to know the latest developments on Linux focused on gaming and Steam Deck along with some software suggestions for new Linux users.
9. Learn Linux TV
Learn Linux TV is an educational-focused YouTube channel by Jay around Linux.
Unlike other options, you get course-specific videos, detailed technical tutorials for commands, selected news discussions, and major distribution reviews.
You can also stumble upon some server-specific guides to hosting a website or SSH connections.
🌟
Subscribe for technical knowledge on Linux (suitable for both desktop and server), distribution reviews, occasional news discussions and more.
10. InfinitelyGalactic
InifnitelyGalactic by Blaine covers distribution reviews, comparisons, and opinions on various distros.
The uploads may not be as regular at the time of writing this, as some options above, but the content is easy to understand.
Missed Your Favorite?
I am sure there are many more YouTube channels that cater to Linux users.
We included some popular ones, and some favorites that you suggested to us on social media.
💬 What is your favorite YouTube channel? Let us know in the comments below.