How to Install Elementary OS 6.0 (Odin) Step by Step
Finally, the wait is over! The much-awaited Elementary OS 6.0 "Odin" is now available for download. Elementary OS enthusiasts have been waiting patiently for more than a year now after the release "Hera", Elementary OS 5.1 in December 2019.
Elementary OS 6.0  is based on Ubuntu 20.04 LTS and comes packed with a lot of new and exciting features, UI improvements, performance updates along with some new apps too.Without any further wait, let's look at all the new features along with detailed installation guide with screenshots.
Elementary OS 6.0 (Odin) – New Features
Dark Mode

– One of the flagship features to be released in Odin is the dark style or the dark mode feature. When you enable dark mode, all apps and features will automatically change to the dark theme.Options are also provided to enable dark mode automatically based on your sunrise and sunset at your city. With Odin, you can totally change the look of your desktop and apps by changing the accent colors, wallpapers and themes etc.

Sandboxing Technology

– the all-new Odin OS employs the latest sandboxing technology to provide additional security and protection. With this, you can see all apps are provided as flatpak apps as every app runs from their own sandbox. Hence, you can control every single app using its settings

Multi-Touch Support

– For people using touch-screen desktops, elementary OS 6.0 brings with it some exciting gesture interaction features. A simple 3-finger swipe allows you to switch between work spaces easily. Gestures can be used throughout the OS as you can swipe to go back to the previous screen in the browser, dismiss notifications appear on the screen etc.

Notification Enhancements

– Odin brings with it an updated ad enhanced notification feature as the notification bubbles allows you to take action instantly.

All-New Tasks App

– The new Tasks app allows you to manage your to-do lists with ease.
Other features and enhancements include firmware updates, redesigned native apps, enhanced camera app UI etc.
Minimum system requirements for Elementary OS 6.0
The minimum requirements to install Elementary 6.0 OS in your system is as follows:
1 GB RAM
10-15 GB space in your hard disk
Intel i3 (or) Dual Core 64-bit processor
Access to internet
Installation Steps with Screenshots
Step 1) Download Elementary OS 6.0
You can download Elementary 6.0 ISO from its official website. Please click the link below to download:
Download Elementary 6.0 "Odin"
Step 2) Create a Boot Disk
Once you have successfully downloaded the elementary OS 6.0 ISO, you need to start creating a bootable disk to proceed with the installation. Change your system setting to boot using the USB disk and restart your system.
Recommended Read: How to Create Bootable USB Drive on Ubuntu / Linux Mint
Step 3) Start Install Elementary OS 6.0
Once you restart your system, the elementary OS installer will automatically get started. You can see the following screen and the booting process starts,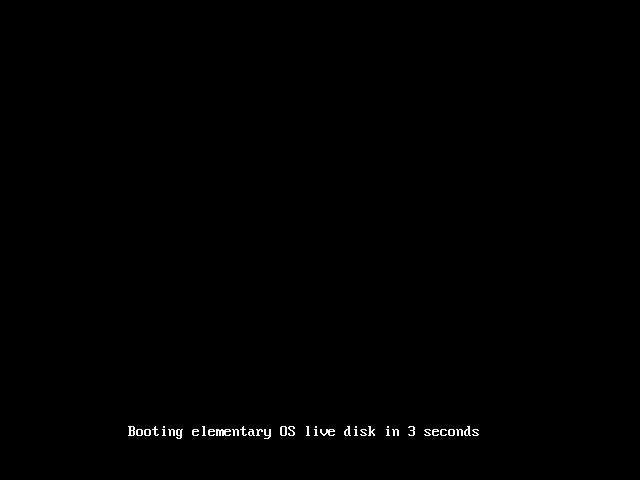 Step 4) Choose Your Language
Next step is to select the language of your preference. By default, English is highlighted, click select to continue or choose a different language of your choice and proceed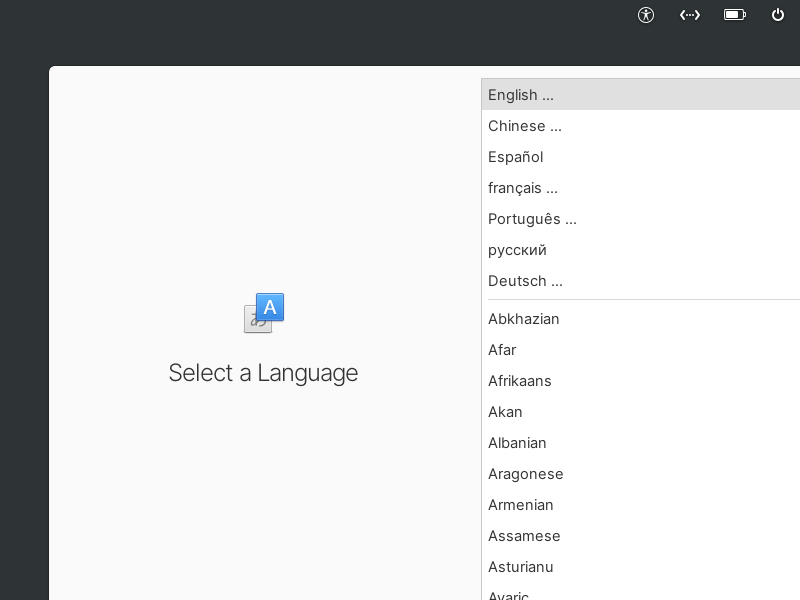 Step 5) Choose Keyboard Layout
Next you need to select your preferred keyboard layout. English (US) is highlighted by default, please hit Enter to proceed with the installation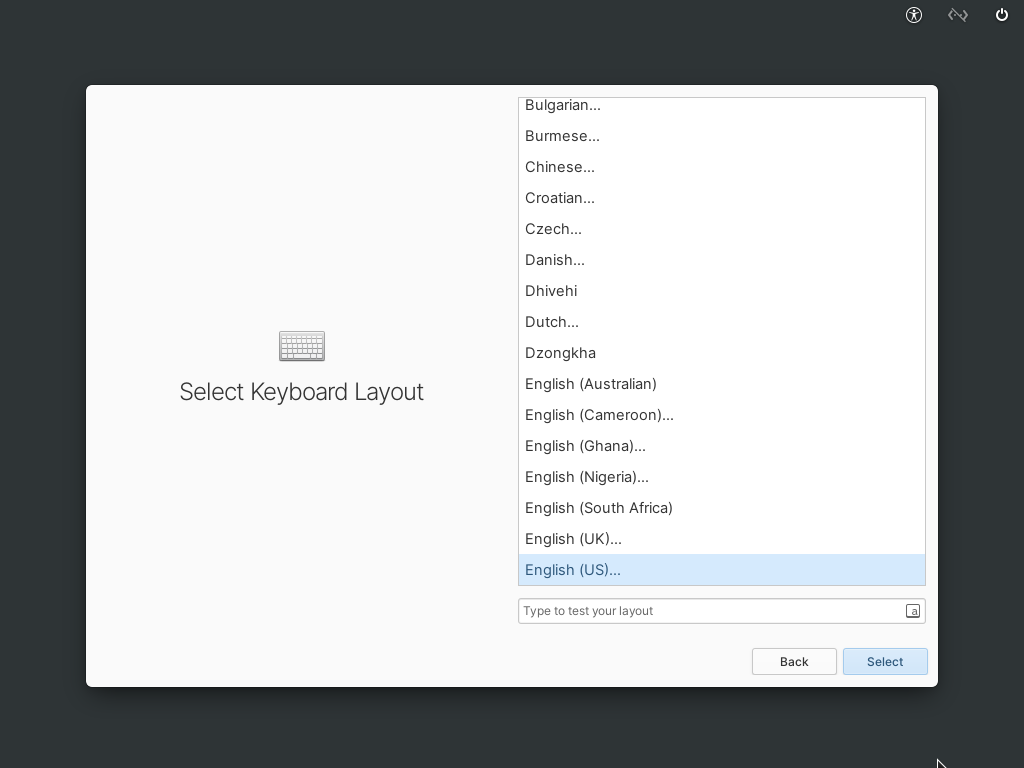 Step 6) Choose Installation Type
Elementary OS 6.0 installer offers three different types of installation options including:
Try Demo Mode
Erase Disk and Install
Custom Install (Advanced)
If you want to try the OS before installing it into your system, click "Try Demo Mode" and play with all the features of elementary 6.0 OS.
If you are installing it in a new system or want to erase everything and install a fresh copy of the OS into your system, select "Erase Disk and Install" option
If you prefer custom installation and want to create your own partitions, then choose "Custom Install (Advanced)" option.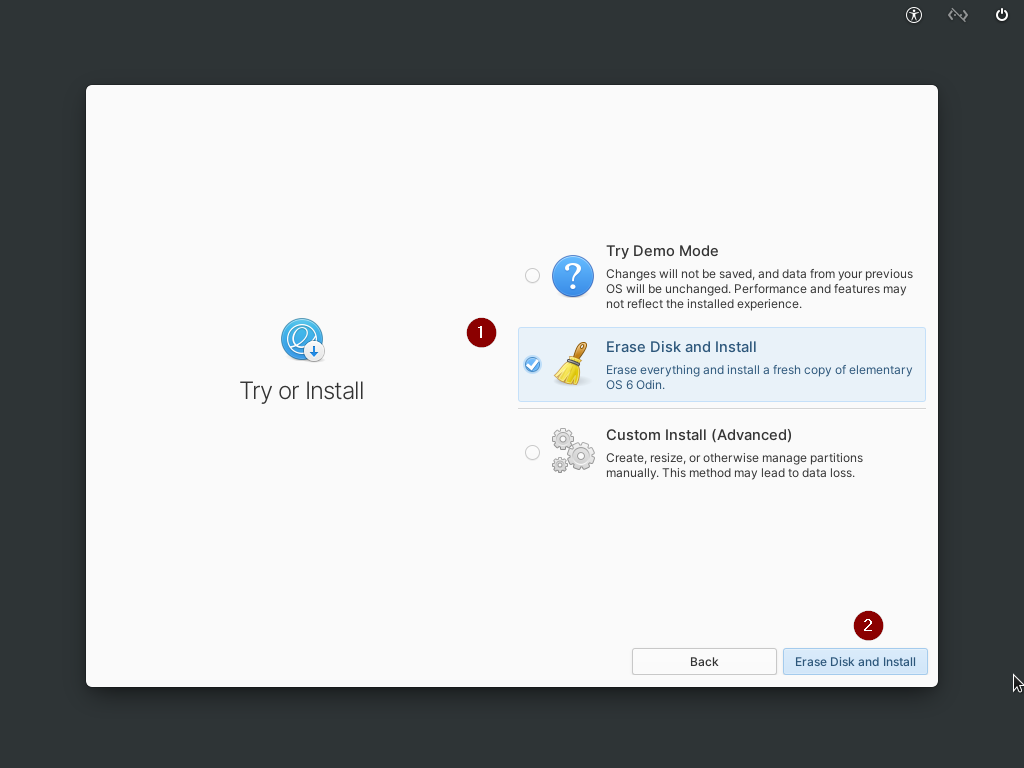 Since am doing the installation in a new system, I will choose erase disk and install option.
Step 7) Select Drive for OS Installation
Next step is to choose a drive in which you need the installation to be done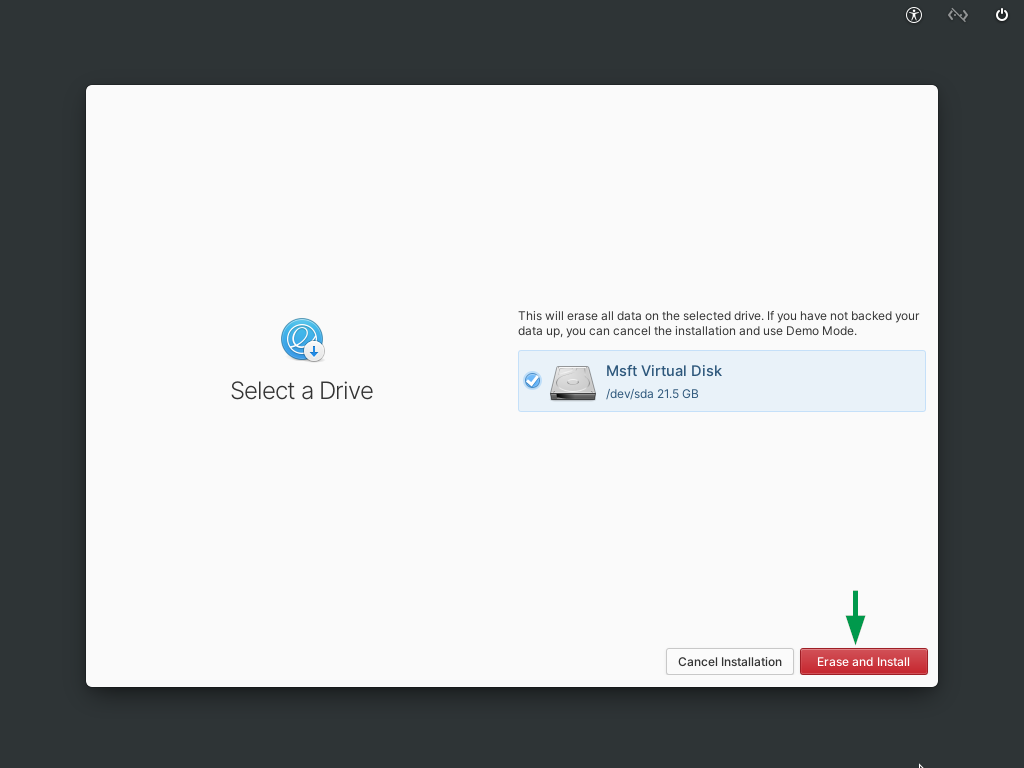 Step 8) Enable Drive Encryption
If you need to enable drive encryption, then click choose password to create a password. This is required if you want additional protection for this drive. Every time the drive is turned on, you need to provide the password you just created to access the drive. Click "Don't Encrypt" if you don't want drive encryption and continue.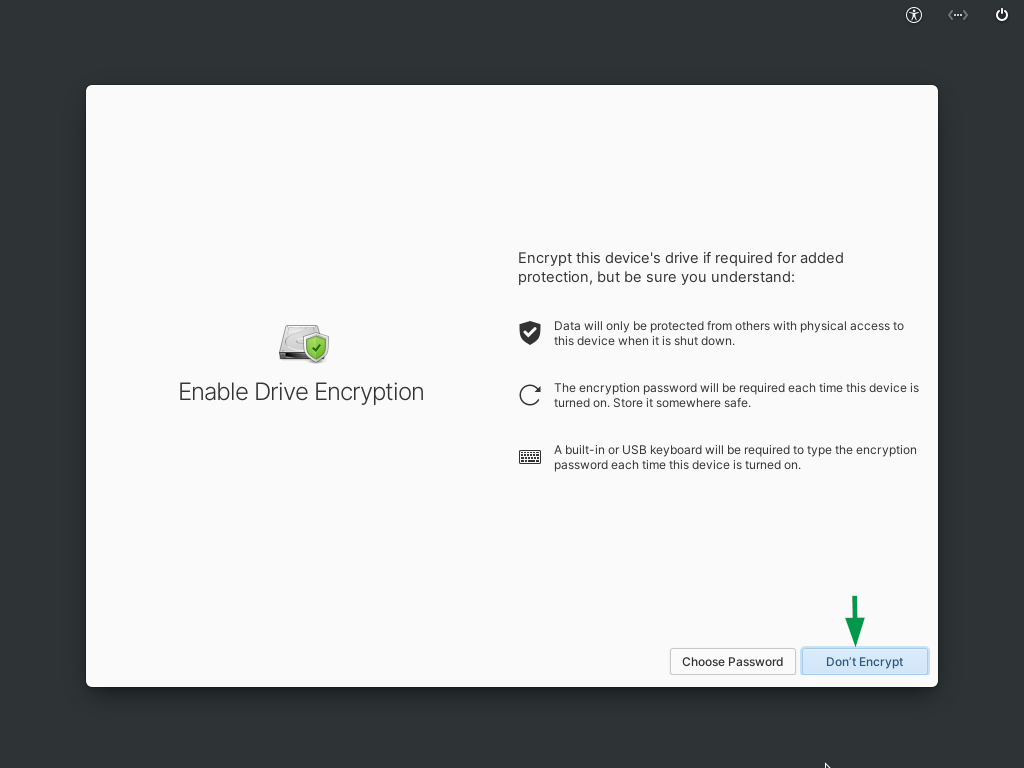 Step 9) Installation Starts
The installation process starts, and it will take a minimum 5-10 minutes to complete installation.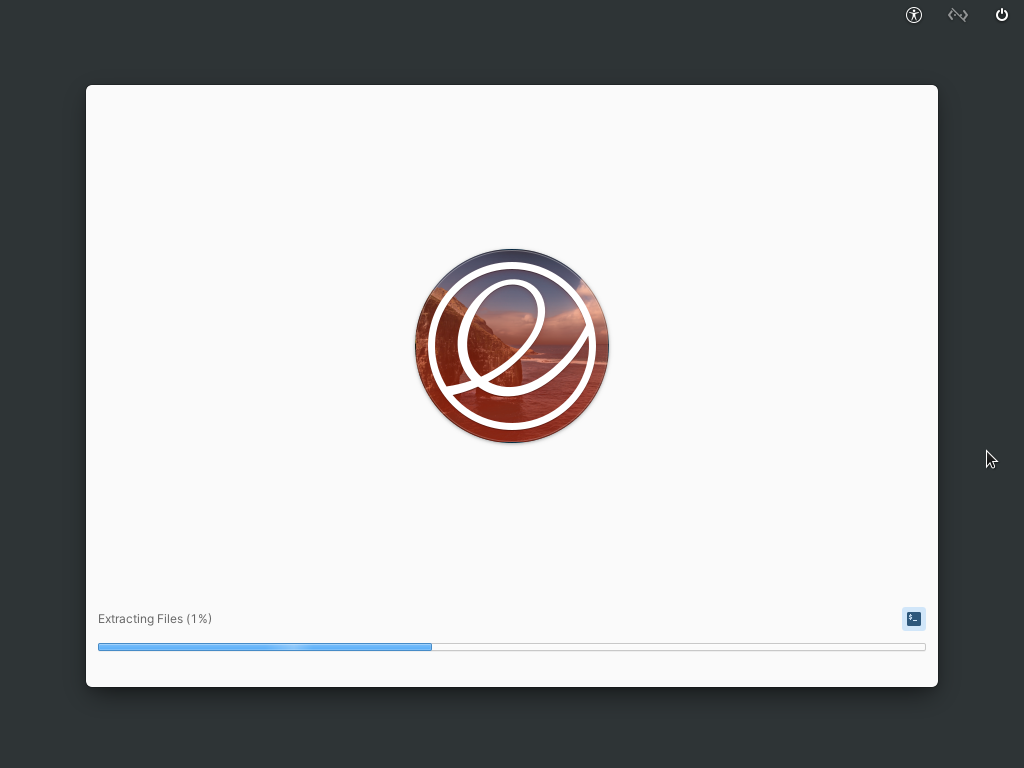 Step 10) Restart Your System
Once the installation is done, click on "Restart Device" to complete the installation process.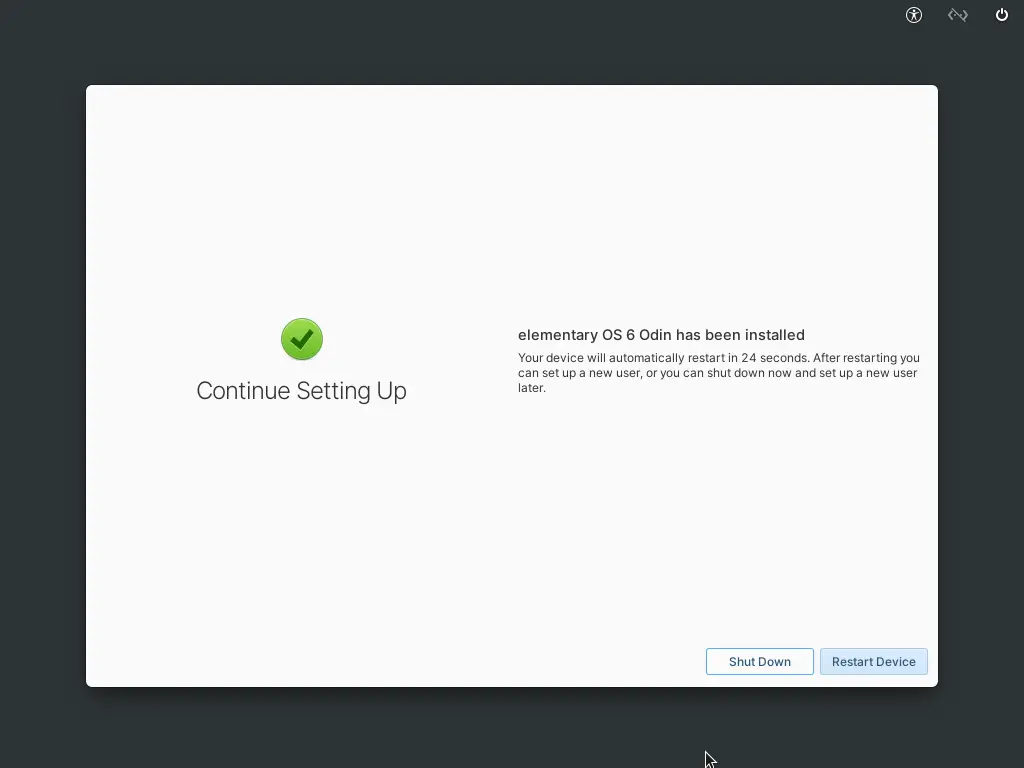 Step 11) Create Local Account
Once the system restarts, Follow Screen instructions to configure Language and Keyboard layout and then installer will ask you to create an account to access Elementary OS 6.0. Provide your name, username, and password to create your own account.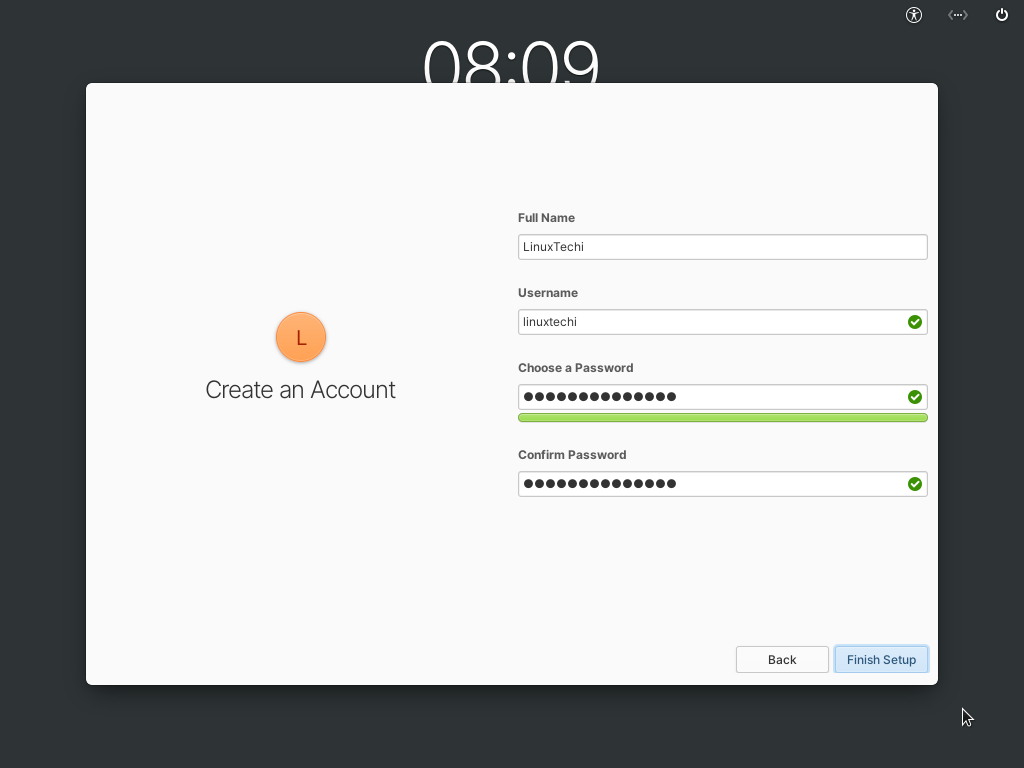 Once you've provided all the details, click "Finish Setup" to complete the setup process. It will ask for your password, enter the password you just created and explore all the features in Elementary 6.0.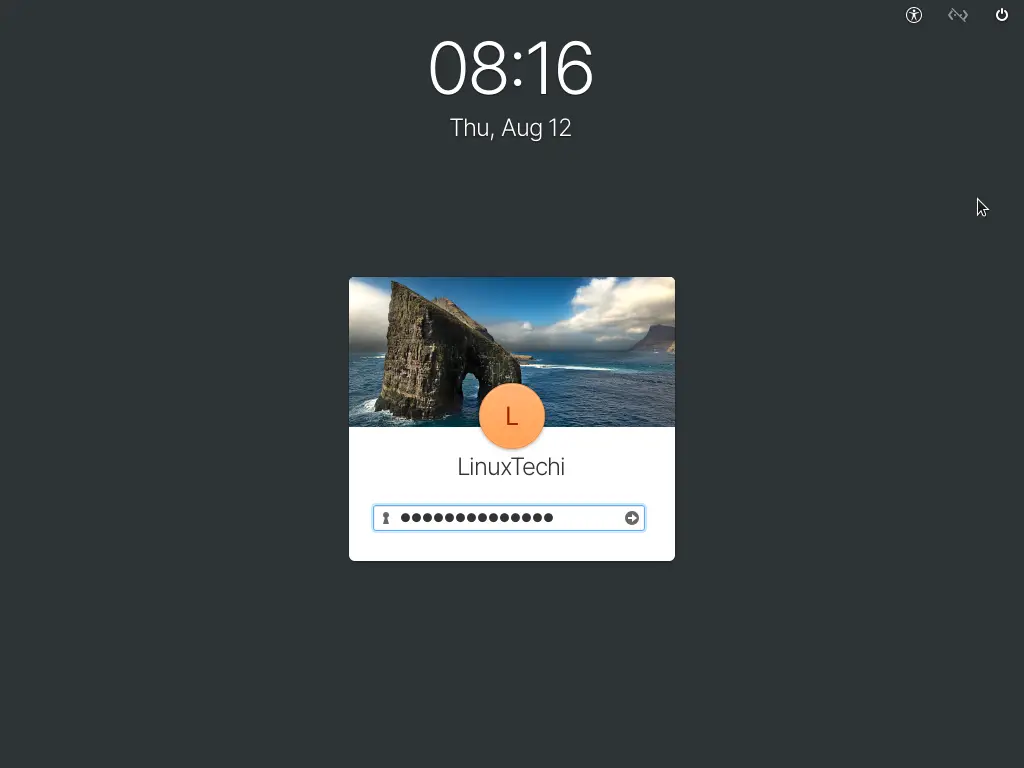 Step 12) Welcome Screen
The Elementary OS 6.0 welcome screen appears and allows you to customize the look and feel of the OS.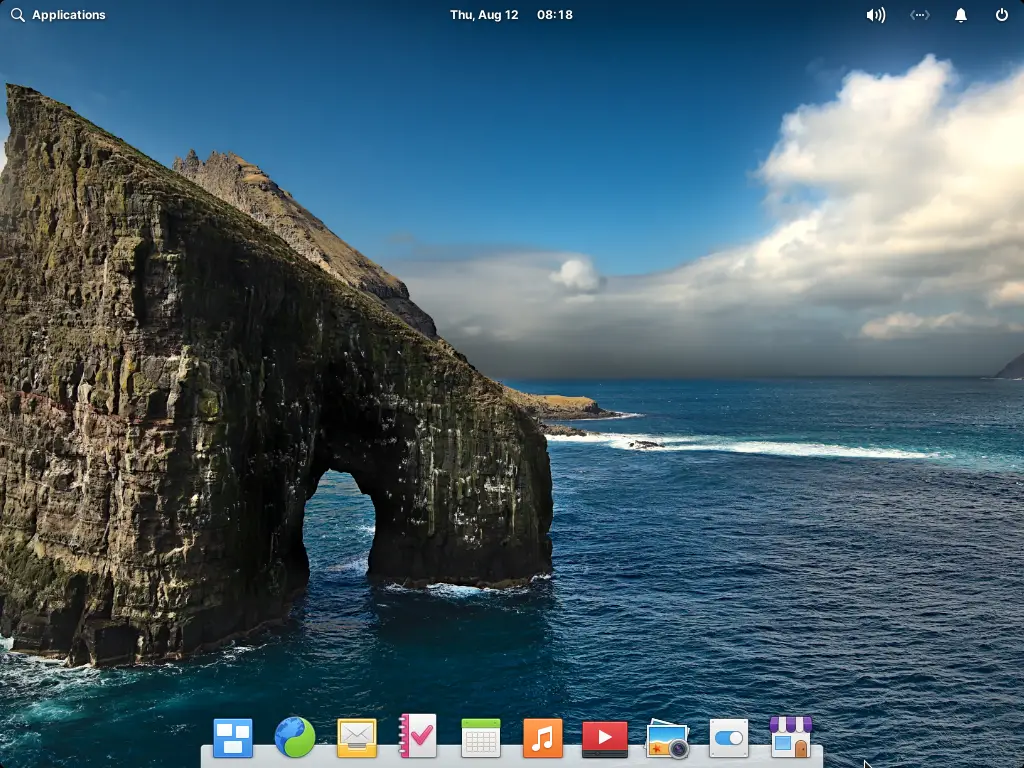 You can start playing with new exciting Linux distribution and have fun!!!
The post How to Install Elementary OS 6.0 (Odin) Step by Step first appeared on LinuxTechi.