How to Install Minecraft on Ubuntu 22.04 Step-by-Step
Developed and maintained by Mojang studios, Minecraft is an immensely popular sandbox game that has amassed a huge player base. As of 2021, Minecraft reported 19 million monthly active users and by August 2022, this figure had shot up to 173 million
In this post, we will demonstrate how to install Minecraft on Ubuntu 22.04 step-by-step. The installation can take two approaches: installing from a Debian package or from snap. Let us go through each of these installation methods.
Method 1: Install Minecraft on Ubuntu 22.04 from a Debian Package
To set sail, go over to your terminal and download the Minecraft Debian package using the wget command as follows. This should take roughly a few seconds with a fast internet connection.
$ wget -o ~/Minecraft.deb https://launcher.mojang.com/download/Minecraft.deb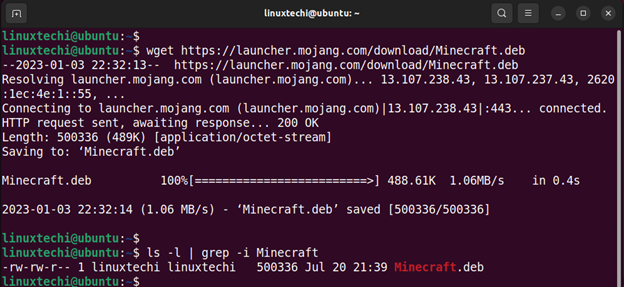 Once downloaded, install Minecraft by running the following apt command.
$ sudo apt install ./Minecraft.deb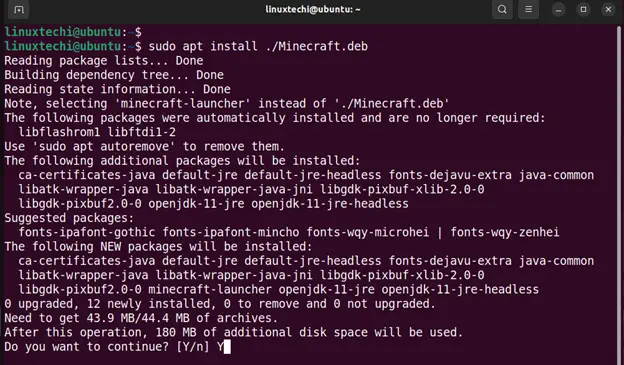 Minecraft is now installed with a few simple steps. Let's now check out the other installation method.
Method 2: Install Minecraft from snap
The other option is to install Minecraft from a snap package. Snap is a software packaging system that uses snaps to package software. A snap package is an isolated environment that bundles software alongside dependencies, libraries, framework, configuration files and everything required by the software to run.
To install Minecraft from snap, run the command:
$ sudo snap install mc-installer

The installation takes just a few minutes to complete.
Launch Minecraft
To launch Minecraft, click 'Activities' at the top left corner of your screen and search for Minecraft. Then click on the icon to launch Minecraft.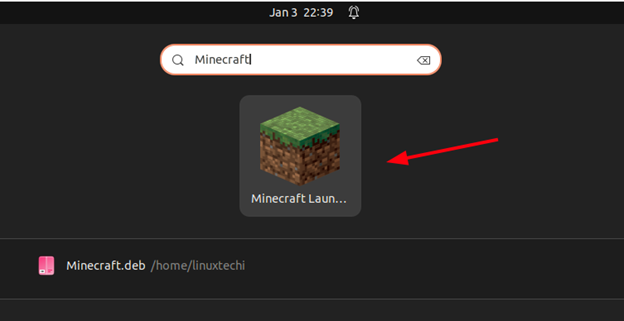 Thereafter, a pop-up will appear showing the update of Minecraft launcher. This takes approximately 3-5 minutes.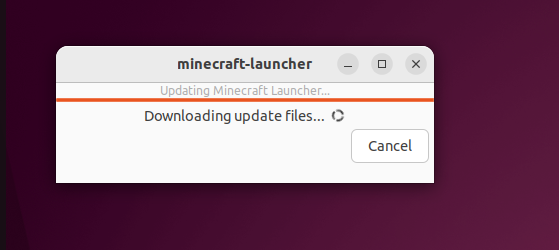 Once done, the Minecraft login screen will come to view presenting you with two login options.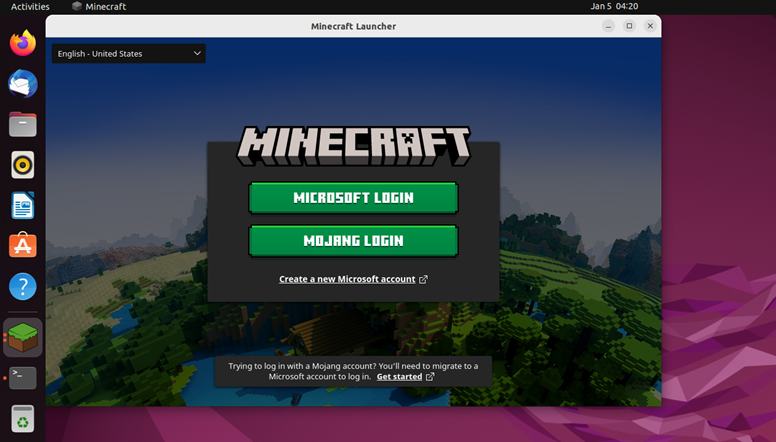 From here, log in using either your Microsoft or Mojang account and enjoy your gaming adventures.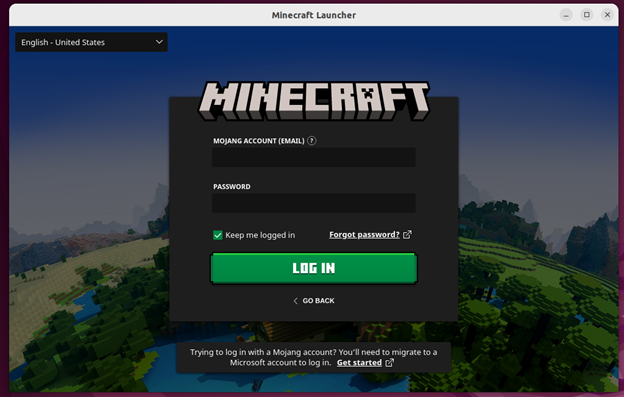 Conclusion
That was a walkthrough of the installation of Minecraft server on Ubuntu 22.04. As you can see, it's quite an easy and seamless process whichever method you choose to go with. And that's it for this post. Kindly do post your feedback and queries in below comments section.
The post How to Install Minecraft on Ubuntu 22.04 Step-by-Step first appeared on .